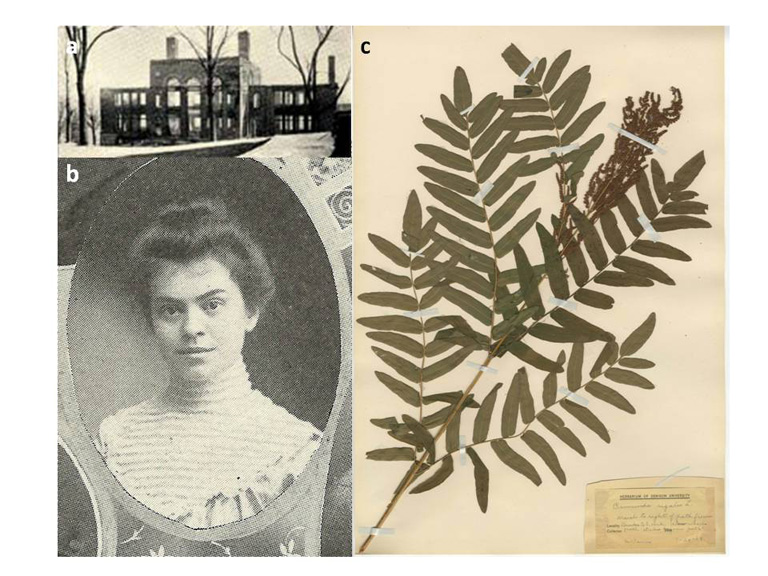 Welcome to the digital version of the Denison University Herbarium!
This project aims to catalog and digitize all of the specimens collected over nearly 150 years in our collection. The earliest specimens in our herbarium date from the mid to late 1800s. During that time, collecting and pressing plants was a serious hobby for many people, and we are fortunate to have the opportunity to preserve their specimens. It is worth noting that much of the herbarium and other materials were lost during the 'Science Hall' fire in 1905 (Fig. 1.a), but the herbarium was replenished using specimens from Denison professors and other naturalists, like the Royal Fern - Osmunda regalis (Fig. 1.c) collected by Science Instructor and Denison alumna Clara A. Davis (Fig. 1.b) in 1909.
The first phase of this project has digitized and cataloged our specimens from the state of Ohio. Our future projects include the digitization of the Cathcart Fern Collection, a large and important work assembled by Wallace H. Cathcart during his travels in Asia in the 1900s. We hope that the digital herbarium is useful to the botanical community and other curious parties.
Printing is not supported at the primary Gallery Thumbnail page. Please first navigate to a specific Image before printing.